Information
The Visitor Center of Kryoneri is housed at the Kryoneri Observatory (Corinth) and has been utilized as a means of education and astronomy outreach to the general public for many decades. Specifically, it has been used to train students in practical exercises of observational astrophysics, such as photometry of double and variable stars, the study of stellar systems and objects of the solar system and many more. So far, more than forty (40) students from the Universities of Athens, Thessaloniki and Patras have been trained in photometry observations.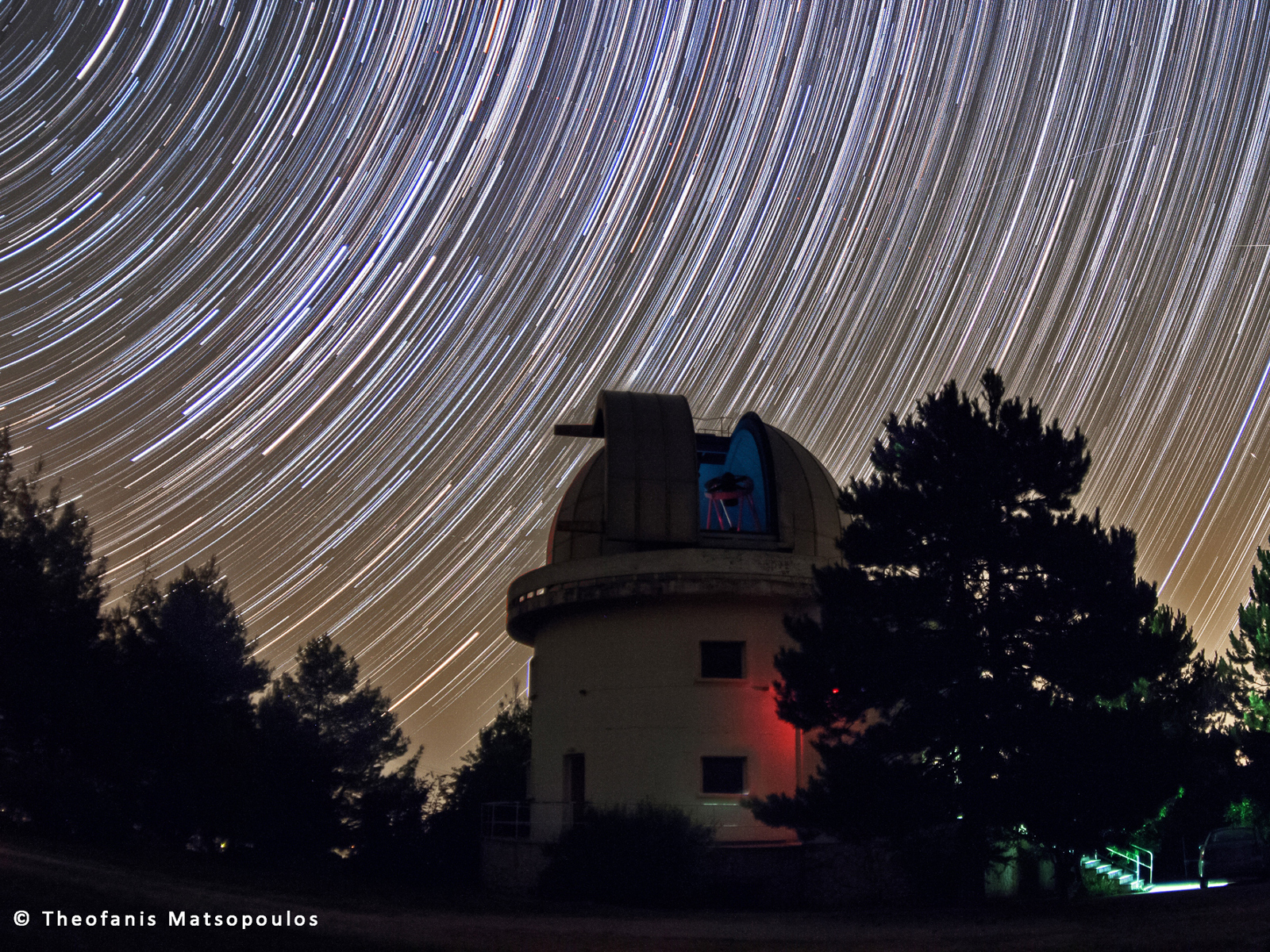 Since 1995, more than seven thousand (7,000) guests from areas around Krioneri have visited the Observatory, under the umbrella of either open doors events or specific tour groups. Every year, students of at least twenty (20) schools drom the wider area of Corinth or elsewhere come to the the Center.
For more information please visit the Kryoneri Observatory website.